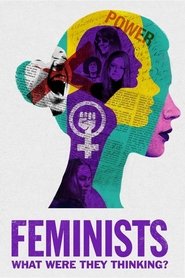 Feministas: ¿Qué estaban pensando?
Feministas: ¿Qué estaban pensando? En 1977, un libro de fotografías capturó un despertar: las mujeres se despojaban de las restricciones culturales de su niñez y adoptaban su humanidad completa. Algunas de esas mujeres fueron la activista Gloria Steinem, las actrices Lily Tomlin y Jane Fonda, las compositoras Michelle Phillips y Meredith Monk, la fotógrafa Cynthia MacAdams, la productora de cine Cheryl Swannack, la escritora Kate Millett y la artista experimental Laurie Anderson.
Este documental dirigido por Johanna Demetrakas (Crazy Wisdom: The Life & Times of Chogyam Trungpa Rinpoche, Some Nudity Required) revisita esas fotos, a esas mujeres y esos momentos, y además apunta a nuestra cultura actual que muestra alarmantemente la necesidad de un cambio continuo.
Duracion: 86 min
Calidad: HD1080P
Lanzamiento: 2018
Compartir: